Lor Aigilos
From Amar RPG
Lor Aigilos is perhaps the greatest warrior in Amar.
Although the greatest of Taroc's human minions, he does not have an official role in the cult.
Lor Aigilos lives far up un the dwarven mountains or beyond. He occasionally visits Amaron.
It is rumored that he is originally from a different world or dimension.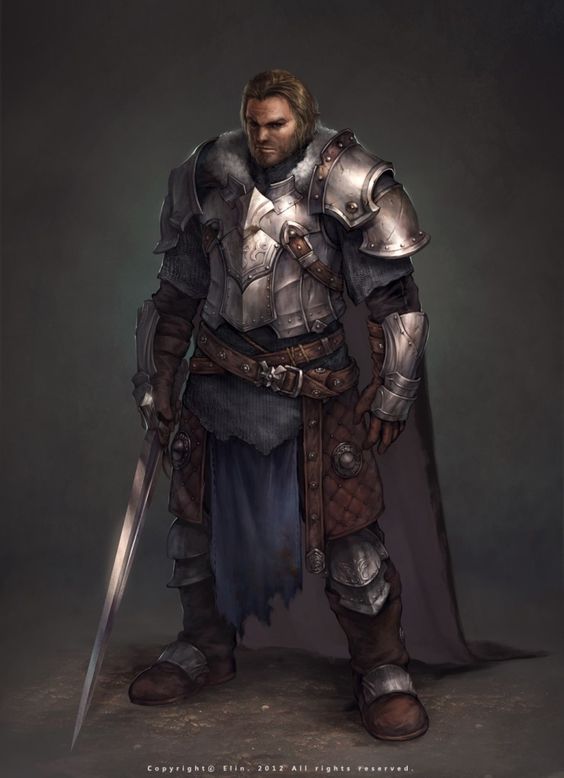 #############################<By NPCg 0.3>#############################
                                                    Created: 2017-10-23
Name:     LorAigilos
Type:     Warrior (8)            Sex:   M            Height:   188
Area:     Amaronir               Age:   47           Weight:   127
----------------------------------------------------------------------
Description:  The Warrior
----------------------------------------------------------------------
SIZE:    4.5        Balance:         14       Dtraps:          10       
STRNG:   14         Climb:           9        Tracking:        8        
ENDUR:   15         Dodge:           17       *Sense danger:   11       
COORD:   16         Hide:            11/11    
LEARN:   8          Mvqt:            13/13    Medical lore:    6        
AWARE:   9          Ride:            13       Read/write:      3        
MAGAP:   6          Sleight:         6        Spoken:          7        
                    Swim:            10       *Weapon lore:    8        
DB:      6          Tumble:          14       *Cult lore:      8        
BP:      14         *Weapon repair:  18       *Legend lore:    8        
MD:      7          *Armour repair:  15       
                    *Running:        14       
----------------------------------------------------------------------
Cult:    Taroc, Protector/Priest (19)
----------------------------------------------------------------------
ENC:     26         Armour:   Plate Mail     Social status:  MC       
Status:  0          AP:       6              Money:          4200       
----------------------------------------------------------------------
Weapon          Skill    I/SR    Off    Def    Dam    HP    Range
Galedril (2HBS+4) 22      2       22     25		11    22    
Halberd (+2)      19      2       19     21     10    16   
Unarmed           17      5       15     16      2    -    
> Bow             16      1       16     -       6    -     30/130

#######################################################################